Making a video to place on Youtube and Facebook, Twitter, Blogs and other cool Social Media is a great way to get the word out about your business. Lots of people are now searching for videos on Youtube when they look for a restaurant or coffee shop or other businesses that are in the local area.
Here is a video for a local hairstyling shop. In just 30 Seconds, you know the staff and the interior and atmosphere of this small, friendly hair styling salon:
Think about it: You are at the train station waiting for your friends to go, say, drink some beer and eat Yakitori. But you don't know any good places around. The usual way is to search Tabelog or Gurunavi, and that's OK, but static photos don't show you what kind of place or the atmosphere as well as we want. The new way people are doing the search is on Youtube. Why? Because a Youtube video can show customers your place and the food or products/services and the atmosphere much better than any still photos can.
Here is the screen capture of a web page for a fabulous bar in Shinjuku named Albatross: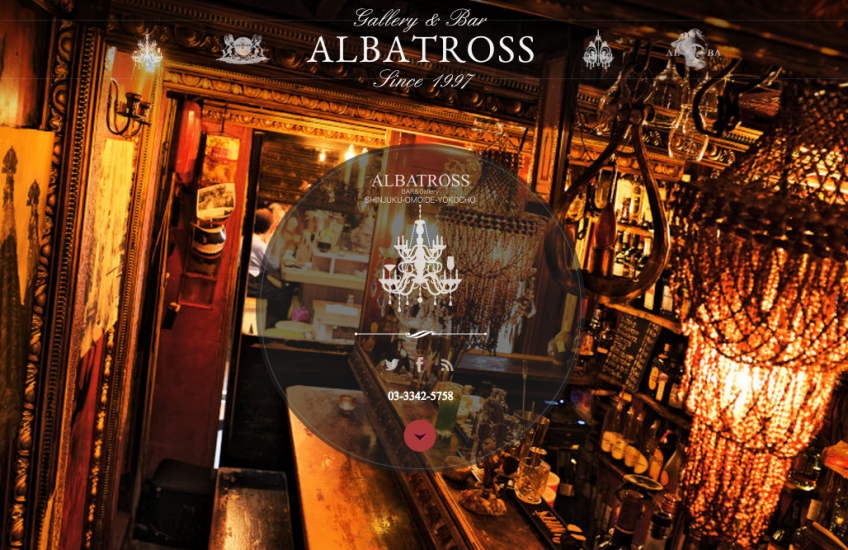 This is your typical web page today. It serves a purpose, but it doesn't make people "want" to visit.
We went to Albatross the other day and shot the video for them that they need. Here is is. Compare this video with the webpage above and tell me which makes you want to go check the establishment out!
Watching the above video makes you want to visit Albatross. It looks like a very cool place to stop for a drink while visiting Tokyo. It's very "Japanese"!
The plan for this video is to embed the video into the Albatross webpage above and to make the page "come alive." A webpage shouldn't just be a "digital poster," it should offer the visitor a total multi-media experience that actually makes them want to visit for themselves. I will post the new page as soon as they embed the video. But I think you get my meaning here; the video makes the place "come alive" and shows you exactly what the interior is like and how warm and fun and what the staff are like; you needn't be a stranger on your first visit!
Of course, the Albatross video above is made by the professionals at Robot55 and cost ¥80,000. It is classy and effective. If you use the video for, say, 5 years, that comes out to a price of only about ¥43 per day; there isn't a cheaper, more effective way to increase your business today!
¥43 yen per day? Think about it!
But what about a guy who isn't sure of spending the money and wants to make a video on their own just to "try it out"? Great! Good idea! We are here also to give you support. There are lots of people who we call "Youtubers" who are making their own videos and doing well at selling their product or service.
Here's a funny one: Cooking With Dog!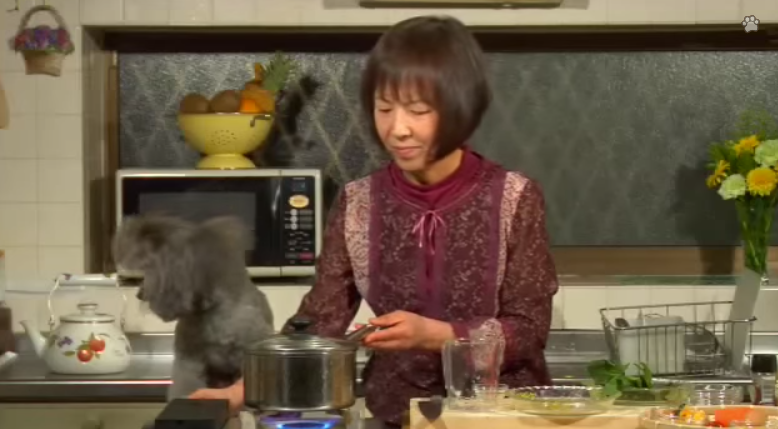 Cooking With Dog is one of the better homemade productions, but, I think you can see it is an amateur production. I think it is good enough for what they want to accomplish. Perhaps if they were a restaurant, they'd want better quality (and not have dogs in the kitchen! Ahem…)
I figure they spent a few days shooting and putting this together. Which might not be good for you, especially if you are trying to run a business. But, all in all, still pretty good for an establishment that hasn't the money for a proper professionally made video; no matter how cheap it is!. Heck this is of a lot better than nothing! Depending on your goals, any presence on Youtube is better than no presence at all.
There are many small things that can be done to "up your game" when making a video to help increase your business.
Here, on Robot55, we will start this new series on "Making a homemade video" that can help your business; starting today. It will include tons of tips and tricks we've learned from over 30 years experience in the video business and we are giving this advice away for absolutely free.
Next week, I will help you out with the most basic problems of these homemade videos: Composition of images and making your sound better.
Hope to see you next week!
————————–
For more free tips on how to better make your business video for free:
Video Tips! Make Your Own Video For Your Business For Free! Pt. 1 (www.robot55.jp/blog/video-tips-make-your-own-video-for-your-business-for-free-pt-1/)
Video Tips! Make Your Own Video For Your Business For Free! Part 2 (www.robot55.jp/blog/video-tips-make-your-own-video-for-your-business-for-free-part-2/)
Make Your Own Video For Your Business For Free! Part 3 – You Need a Map: How to Write a Script! (http://robot55.jp/blog/make-your-own-video-for-your-business-for-free-part-3-you-need-a-map-how-to-write-a-script/)
Video Tips! Make Your Own Video For Your Business For Free! Pt. 4((www.robot55.jp/blog/video-tips-make-your-own-video-for-your-business-for-free-pt-4/)