This is going to sound like a paid advertisement, but it's not. I think I have found the best, most delicious and cheap sushi in all of Tokyo and it's called Heiroku Sushi in Okachimachi right next to Ueno.
おすすめ!すべてが美味しくって、新鮮です全皿 ¥140!
平緑寿司 御徒町店 〒110-0005 東京都台東区上野5−27−3  TEL: 03-3836-4395
Why do I think this is the best place in Tokyo? Well, everything is ¥140 a plate. What? "That's not special!" you protest? True. It's not. But the difference is that Heiroku Sushi is always packed (don't bother going there between 12 ~ 1 pm or at dinner time after 5 pm until about 7:00 pm; there's a huge line of people to get in.)
"But what's that got to do with it?" you ask? Well, that means that since this place is always packed, they sell a ton of fish everyday so the fish is extremely delicious and fresh! Not to mention that Okachimachi is only a step and a skip away from the big Tokyo fish market at Tsukiji! This place has the best sushi for the price I have ever seen!
Don't believe me! Here's what my wife, who is Japanese said, "I love this place!"
Heiroku Sushi is directly under the Yamanote Line tracks, from the South Exit. You can't miss it.
Here's the address of Heiroku in English and a map:
Heiroku Sushi:   Ueno 5-27-3, Daitoku, Tokyo-to  〒110-005
Tel: 03-3836-4395
Map: http://yahoo.jp/0nig0L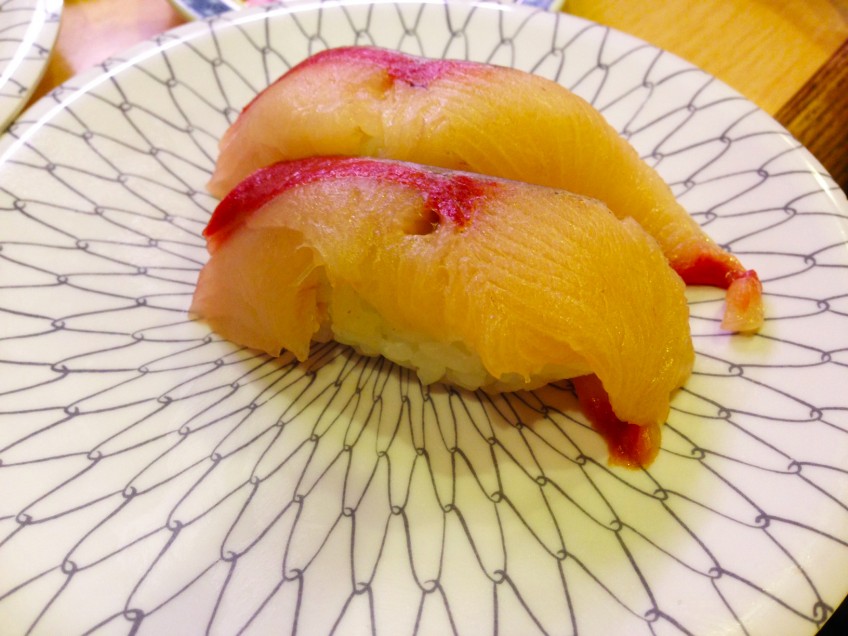 My favorite: Kanpachi!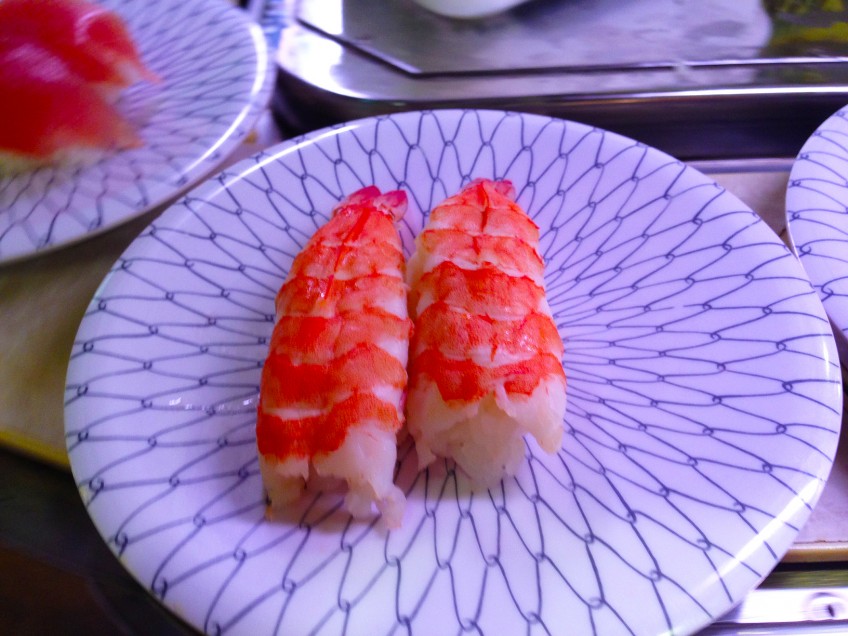 The kids love this place!
Three of us go there and always eat to our hearts content and it's always been less than $30 (USD)!
There is one thing you should know, though. Heiroku Sushi is always so crowded that the sushi conveyor belt is going by really fast.
I've taken many friends there and everybody raves about it whether they are foreigners or Japanese alike! Heiroku Sushi gets 5 stars + for price and delicious quality!
————————-
At Robot55 we make video productions for businesses and services and products, but we also pride ourselves on making videos for art and music. Our starting price is ¥70,000 and we are sure we can work out something that fits your budget. Oh, and we love making band videos too! Contact us! contact@robot55.jp
ROBOT55 はビジネス、商業、製品紹介動画の制作のみならず、アートや音楽の映像も創っております。ビジネス動画においてはウェブ動画時代の到来に合わせ、お求めや すい¥70,000という格安価格より承ります。ご予算に応じて皆様にご満足のいく高品質動画を制作致します。勿論インディー・バンド向けPV制作も行っ ております。よ!
コチラよりお気軽にお問い合わせ下さいませ♬
————————-
ビデオ編集格安、ビデオ撮影格安、動画制作東京、格安ビデオ制作, 格安, ロボット・ゴー・ゴー,  格安, ビジネスビデオ制作, ロボット・ゴー・ゴー, 撮影, 格安, ビデオ制作, 動画, 紹介動画, ビデオ, 東京, 撮影,ビデオ編集, 動画制作, ROBOT55,