Well, a survey of tourists leaving Japan shows what everyone already knows: Sushi is a favorite among tourists (and Japanese alike). Here is a list of the top favorite foods amongst tourists to Japan!
A recent newspaper article I read said this:
Foreign tourists visiting Japan enjoy sushi above any other national dish, according to a survey by the Japan National Tourism Organisation. The state-run agency said it interviewed more than 15,000 foreign tourists as they left Japan and asked what their favorite food had been during their visit.
So what were their favorite foods?
Drum roll please!
At #6: Gyudon! Gyudon is everywhere in Japan too. Gyudon is beef and vegetables on a bed of rice and it is probably the best value for the money in town. You can have a full stomach for under $5 (USD)! I recommend Sukiya as they have nearly 2000 shops all over Japan (and English menus!)
#5: Udon! You need the best and most delicious and inexpensive Udon in Tokyo? Check out Takamoto Seimenjyo: Gaijin Gourmet! Awesomely Delicious Udon in Kamiyacho, Tokyo!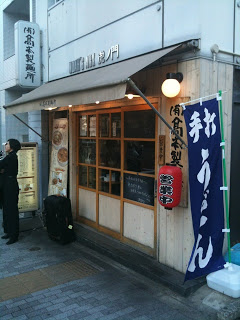 At #4: Tempura! Fish, shellfish or vegetables deep fried in batter! I don't usually eat fried foods but I have been to Tenya a few times and it is fast, cheap and delicious.
At #3: Sashimi! (good sashimi is expensive so I don't really know any cheap places… But try out #1 below!)
At #2: Ramen! A noodle soup that originated in China, came in second with 21 percent of visitors placing it top. I can't really recommend any ramen shop because there's millions of good ones everywhere in Tokyo!
At #1: Sushi! Four out of ten people picked sushi as #1. Sushi is morsels of vinegar-flavored rice usually served with sliced raw seafood. Well, there's a million great sushi places in Japan too! (Well, duh!) But if you have kids who are picky eaters and you are on a budget traveling in Japan, then try out Hamazushi! The kids LOVE this place! Gaijin Gourmet: My Favorite Robot (Sushi) – Hamazushi
Of course, as the Olympics get closer, there will be more and more of these establishments making English language videos for the foreign audience coming to Japan and you can bet that Robot55 will be there making these video productions for the shops, especially in the Tokyo area. As we produce these videos, we will post them on the Robot55 webpage.
Bon apetite!