Yes. Today is the big day! The day of the first edit session for that movie or video project you've been thinking about.
We are doing that too for our "Rock N Roll Ghost Story" movie today too.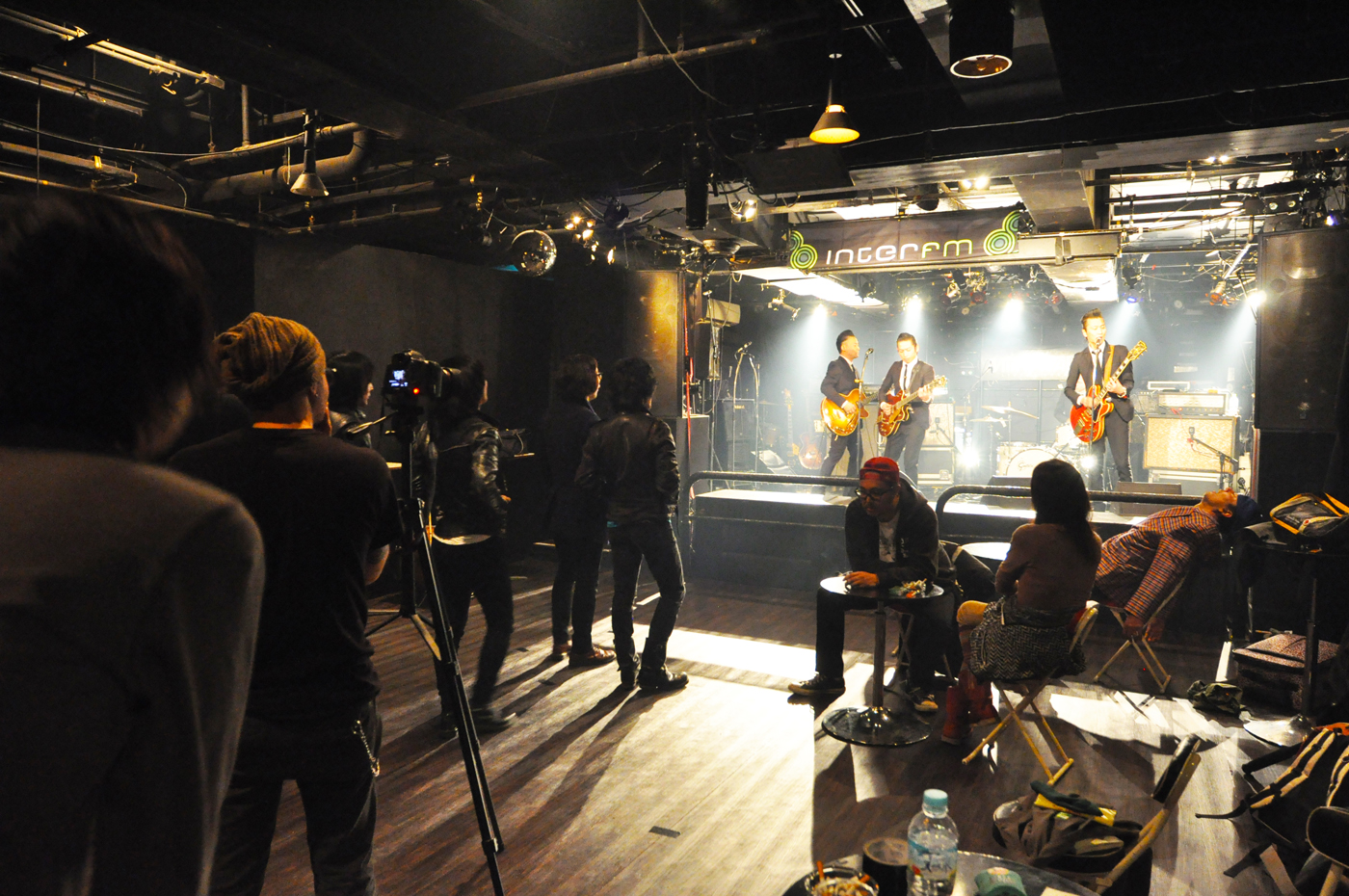 Shooting session at Shibuya Milky Way Jan. 26, 2015. Bottom right, clockwise: Ken Nishikawa, Enrico Ciccu, Bogie, Dori, Danny (The 50回転ズ)Tatsuji Nobuhara (The Privates), Taro Furukawa (famous DeeJay), Tomomi Hiraiwa (actress) and Mike Rogers (playing dead guy).
The entire video production team got together two times in Tokyo. The first day was Jan. 23, in Komazawa in Setagaya-Ku in Tokyo; the second shoot was Jan. 26th in Tokyo's famous Shibuya area.
The Robot55 team had everything together to make a perfect shoot; lighting, professional video team, director, professional actors and, of course, a screenplay.
The screenplay is a sort of "map." We have to have a screenplay; don't know where you are going to without a map, right?
I plan on posting some early edits here for your pleasure!
Stay tuned!