人類の皆様こにゃにゃちわ、ROBOT55(ロボット・ゴー・ゴー)です!
Hullo, my dear human species! I is ROBOT55!
先日神田祭のお写真をこちらのブログで紹介させて頂きました!
We shared some fantastic pics from Kanda Festival, one of 3 great Shinto festivals of Japan, here last week.
予想外の大反響にお答えして、先週の神田祭より更に素敵なお写真をアップ致します〜♬
Due to insistent public demand, we decided to upload more photos from Kanda Festival for your viewing pleasure!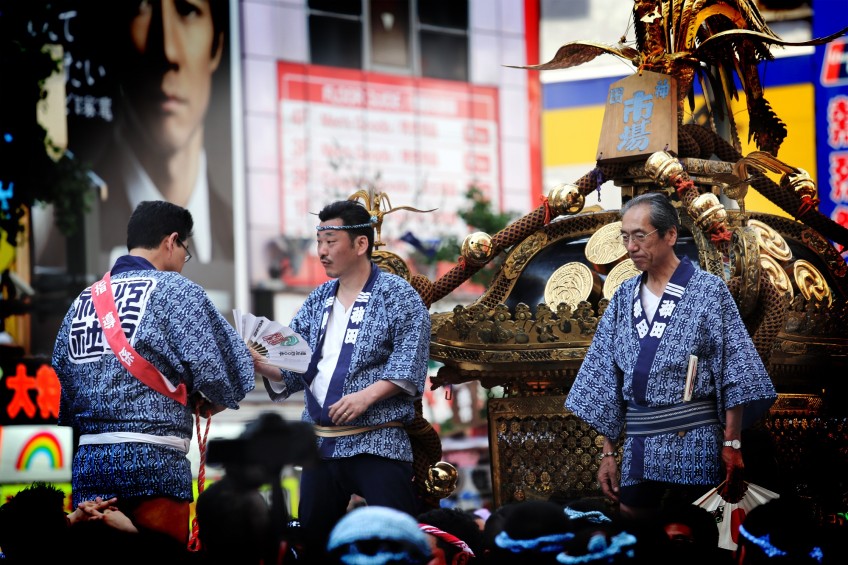 ヲタクの聖地、秋葉原電気街を練り歩くお神輿 /
Traditional Mikoshi, the small mobile temple, marching through the street of Akihabara electric town.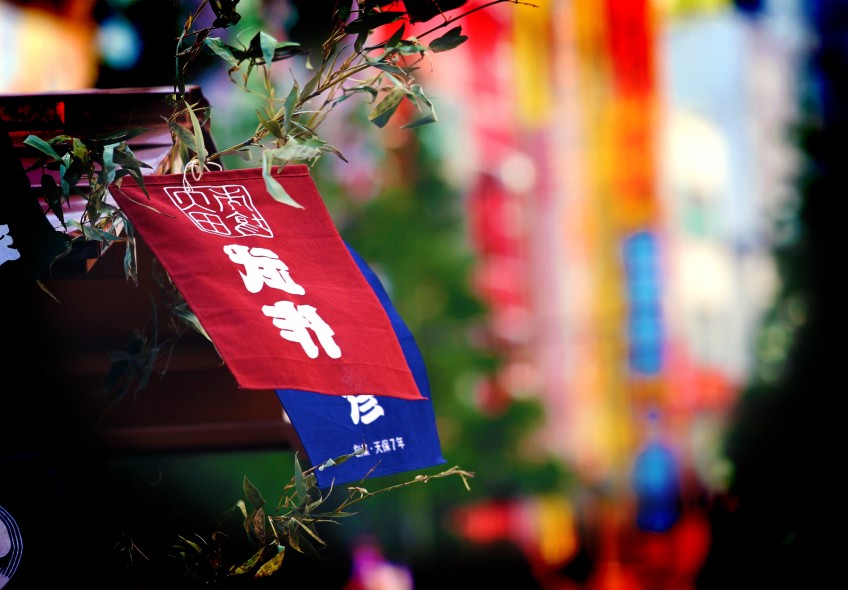 秋葉原の神輿 / Mikoshi in Akihabara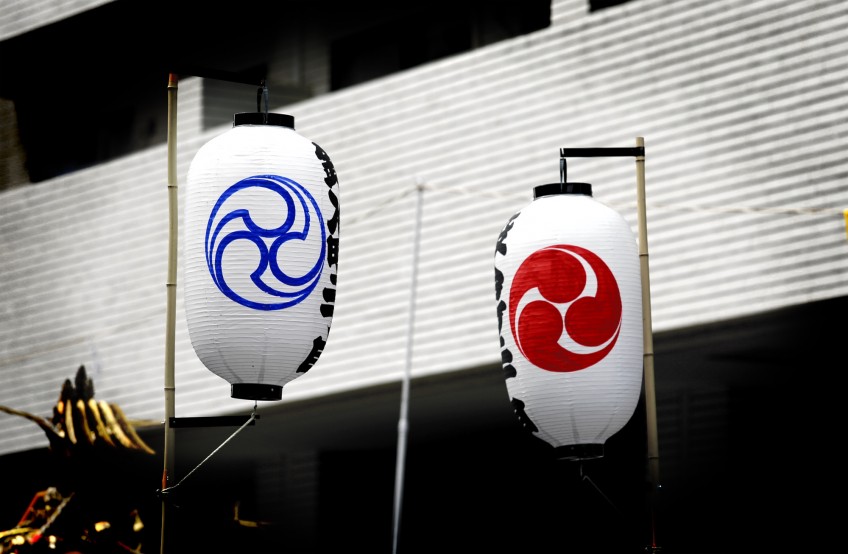 三つ巴をあしらった神田鍛冶町二丁目の提灯 / 
Lanterns belonging to the town of Kanda Kajicho 2-chome sporting Mitsudomoe pattern which some views as  representative of the threefold division (Man, Earth, and Sky) at the heart of the Shinto religion.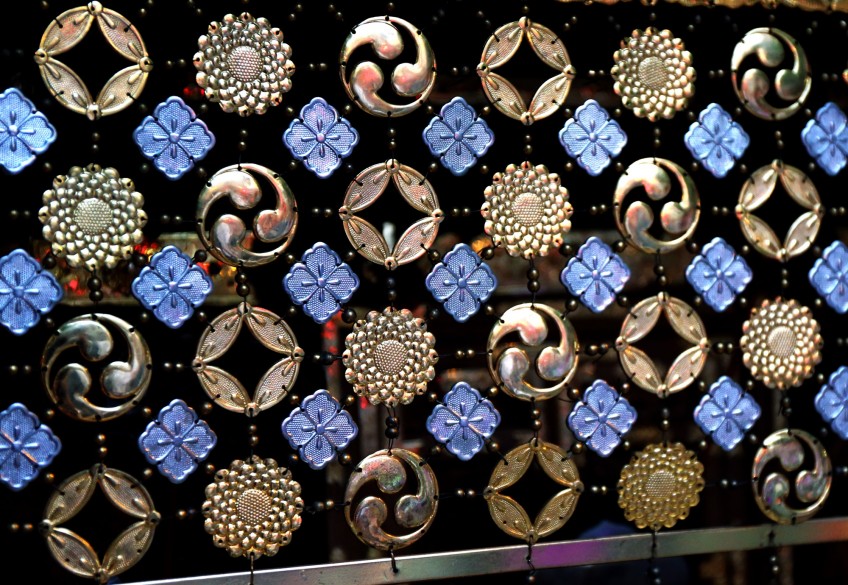 神道の装飾に彩られた御輿/ Details of Mikoshi adorned with Shinto symbols.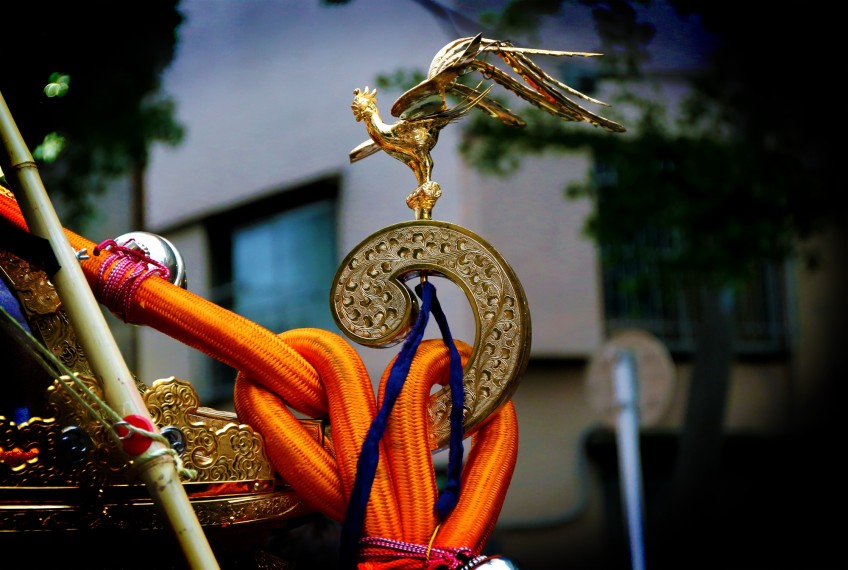 御輿の上にとまっている鳳凰。中国より伝えられた神話上の霊鳥 /
Houou (or sometimes called "the Chinese Pheonix"), the mythological bird on the roof of Mikoshi.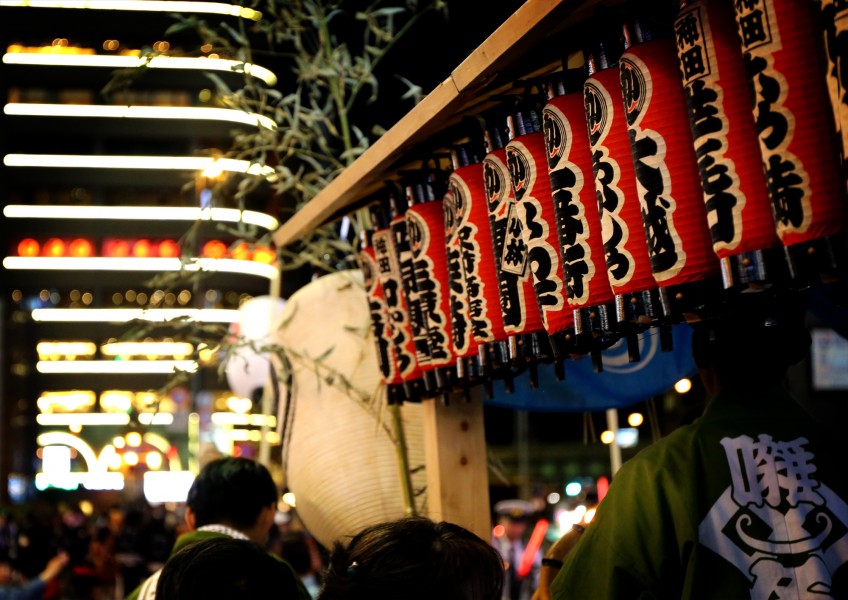 宮入を済ませた後の万世橋のお祭り行列 / Kanda Matsuri procession on Mansei bridge.
————————-
ROBOT55はビジネス、商業、製品紹介動画の制作のみならず、アートや音楽の映像も創っております。ビジネス動画においてはウェブ動画時代の到来に合わせ、お求めやすい¥70,000という格安価格より承ります。ご予算に応じて皆様にご満足のいく高品質動画を制作致します。勿論インディー・バンド向けPV制作も行っております。よ!
コチラよりお気軽にお問い合わせ下さいませ♬
————————-
格安, ビデオ制作, ロボット・ゴー・ゴー, ビデオ編集, レストラン, 動画, 紹介動画, 動画制作, 格安ビデオ制作、ROBOT55, 撮影, 格安, ビジネスビデオ制作,  ロボット・ゴー・ゴー, ビデオ, 東京, 撮影, 格安,